Chuck LOVES to give away prizes to his loyal listeners! Each week, we try to dig something new out of the prize closet to give away on-air, on our Facebook page, or online contests (which will be listed below).
On-air contests: Listen each weekday for the cue to call, and be the right caller to (864) 720-1999
Online contests: Register online for prizes, the active contests will be listed below
Social media contests: Chuck does a lot of contests on Facebook, so make sure you've liked our fan page!
Upcoming Contests on CHUCK FM: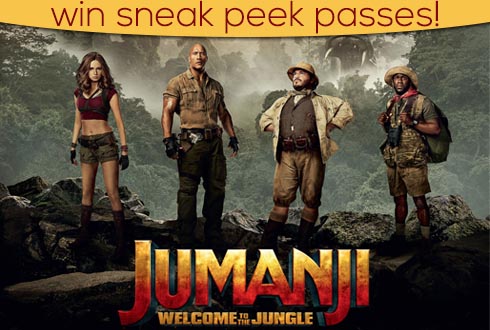 WIN ON-AIR: WEEK OF 12/11 Join 99.5 Chuck-FM for our special Advance Screening of Jumanji: Welcome To The Jungle – starring Dewayne 'The Rock' Johnson, Kevin Hart, and Jack Black! It opens everywhere December 20th, but you can see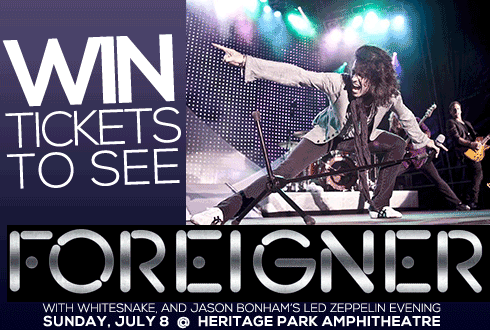 Wanna know what love is? 99.5 Chuck FM wants to send you and a friend to see Foreigner (with Whitesnake, and Jason Bonham's Led Zeppelin Evening!) on Sunday, July 8 at Heritage Park Amphitheatre in Simpsonville! Enter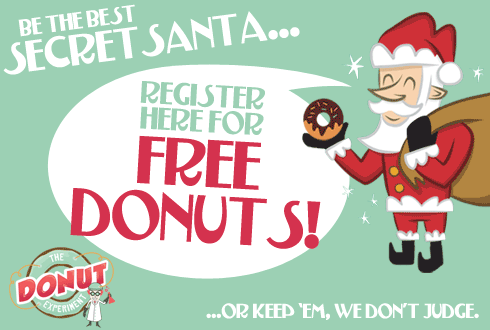 Chuck knows what everybody wants from their Secret Santa: DONUTS! Especially if they're from our friends at The Donut Experiment! Register here and you could be the proud owner of three beautiful boxes with half a dozen
All Contest Rules:
NO PURCHASE OR PAYMENT OF ANY KIND IS NECESSARY TO ENTER OR WIN. The Facebook Contest ("Contest") is sponsored SummitMedia LLC ("Sponsor"). This Contest is governed by these official rules ("Official Rules"). By participating in the Contest,
A complete copy of these rules can be obtained at the offices of any radio station owned and/or operated by SummitMedia, LLC ("Sponsor") during normal business hours Monday through Friday or by requesting a copy in writing
For SummitMedia Radio Station Contests & Sweepstakes SummitMedia, LLC ("Sponsor") will conduct all SummitMedia radio station contests and sweepstakes ("Contests"), including on-air contests, online and text-based contests, and contests conducted through a Summit Media radio station's social